How Common is Attic Mold?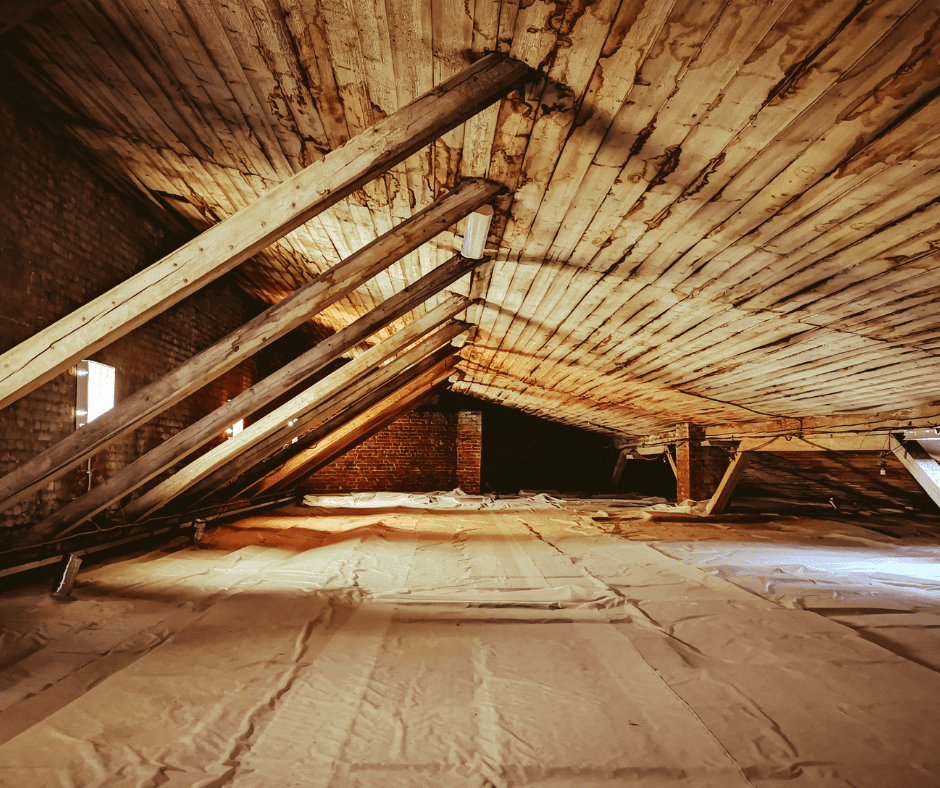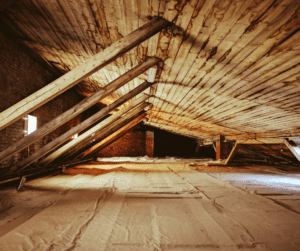 For homeowners and new home buyers, attics can be problematic because they are common locations for mold growth. Attics present very favorable conditions for mold growth and often require professional attic mold remediation services to get the problem under control.
Microscopic mold spores are naturally occurring in the air and when they find an attic space with high levels of heat and humidity, they can begin growing exponentially in just a few days. The wood, drywall, insulation, and other materials found in attics are a natural fuel source for attic mold. Given that most attics are not frequently visited like other parts of your home, mold can spread quickly without being noticed. Attic mold remediation services provided by MSR Restoration can protect your home and your family from this toxic invader.
How much Mold is too much in the Attic?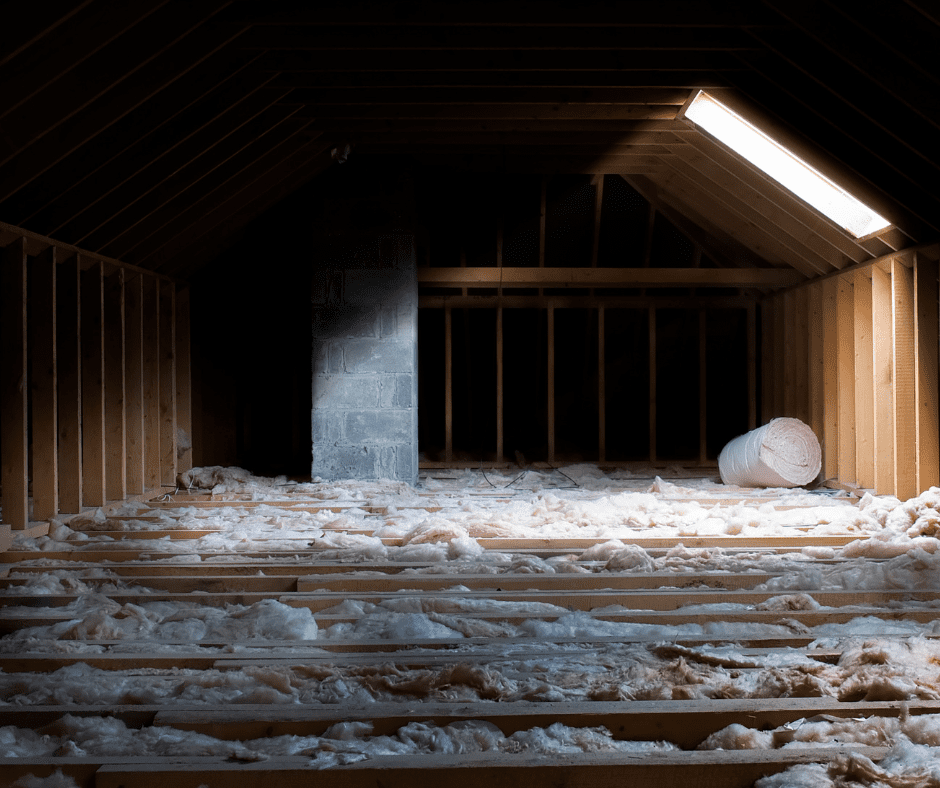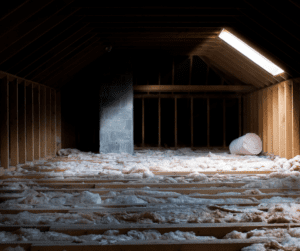 Mold is found naturally in nearly all interior and exterior spaces. But when mold begins to spread throughout your home, it can become a biological hazard. Mold and mycotoxins are very harmful and must be remediated. Generally a moldy area that covers more than 10 square feet should be remediated. If you can't see the mold, it will often emit a musty odor. Also if you experience any symptoms related to mold and mycotoxins, you should consult the attic mold remediation experts at MSR Restoration immediately.
Common Causes of Attic Mold
Attic mold infestations can be attributed to and accelerated by three factors that can plague your home.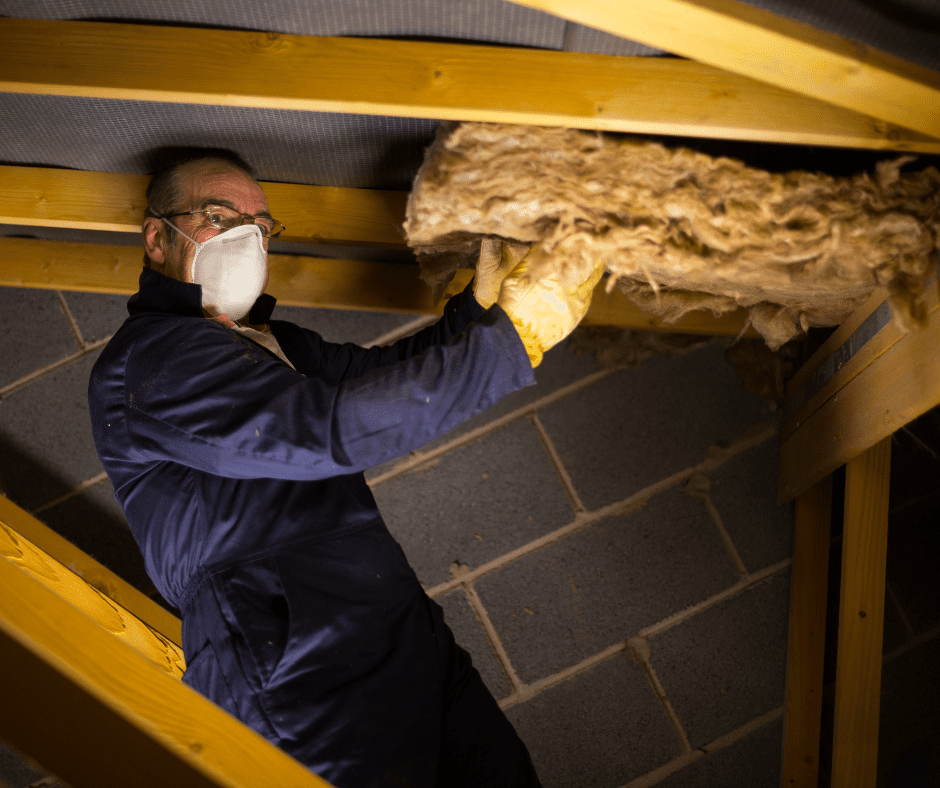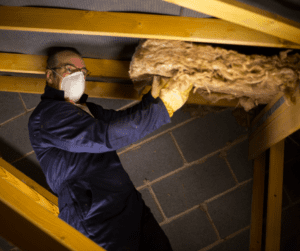 Ventilation Issues: Poor ventilation is the greatest contributor to attic mold growth. Most homes are constructed with a passive attic ventilation system meaning that air is circulated through soffits and ridge vents. When these vents become blocked, circulation stops causing increased temperature and moisture which foster mold contamination. Some attics are poorly designed and not constructed to properly move air through the space. This improper ventilation can be diagnosed by observing condensation buildup on ceilings and walls.
Roofing Issues: Roofs are a common location for moisture leaking into an attic space. A leaky roof can be identified by dark stains on wood framing and sheathing. Also look for leaks around chimneys, windows and vents. These areas can often provide places for moisture to seep into your attic. Any flaws in the roofing or flashing of your attic space can create an inviting habitat for attic mold growth.
Bathroom or kitchen Exhaust Issues: Exhaust systems that remove high moisture from bathrooms, kitchens, dryers, and plumbing are often vented on the roof while passing through the attic. Any improper venting could be releasing high moisture air into the attic, creating a favorable attic mold environment.
At MSR Restoration, we will address these areas as part of our mold inspection and attic mold remediation process. We will not only treat the afflicted area and remove the mold, but also identify the source to prevent future growth.
Can Mold be Remediated from the Attic?
MSR Restoration has the experience and the expertise to remediate attic mold. Although mold spores can never be completely removed from our environment, the remediation process can return mold and mycotoxin levels to a safe and normal level in your home. At MSR Restoration, we do not just remove attic mold in your attic, we take a holistic approach to halt mold growth at its source and develop a specific plan for attic mold remediation in your home.
Attic Mold Remediation Steps
MSR Restoration's remediation process is time-tested and experience based. In addition, our attic mold remediation service is effective and efficient. When you have MSR Restoration's experts working for you, expect the most complete remediation of your attic mold infestation. Our remediation process is thorough and hassle-free as we work to restore the safety and security of your home.
You can expect the following from our attic mold remediation process.
An attic mold inspection and assessment Our experts will visit your home and evaluate the mold damage. We will meet with you to discuss the remediation plan we've developed to treat your specific mold problem.
Site preparation Our team will isolate the affected area. To isolate attic mold and contain it, we will seal off the area, wear protective clothing, and turn off air conditioning and ventilation systems in that area.
Attic Mold removal We will remove materials that can not be restored and clean other materials with antimicrobial/antifungal treatments. Our team will vacuum the area with a HEPA filtered equipment and treat surfaces with mold stain removers and mold resistant sealers where necessary.
Clean the air & dry surfaces When our team removes the infested materials, we will use powerful HEPA air scrubbers and dehumidifiers to prevent recontamination.
Restoration We install replacement items and make small repairs to areas that were damaged or removed during the attic mold remediation process.
How long does Attic Mold Remediation take?
Every case of attic mold remediation varies from home to home and there is no quick fix to mitigating this hazard from your home. Remediation cases range from a few days to a week. Utilizing the expert professionals from MSR Restoration will provide you the most efficient solution for attic mold remediation.
Professional Attic Mold Remediation Services from MSR Restoration
We are the local leaders in attic mold remediation with our highly trained staff and cutting-edge equipment. If you believe you have an attic mold problem, contact us to schedule a free consultation today. The experienced experts from MSR Restoration can provide you and your family a safer, cleaner home. Let our experience and expertise come to work for you. Contact us today!