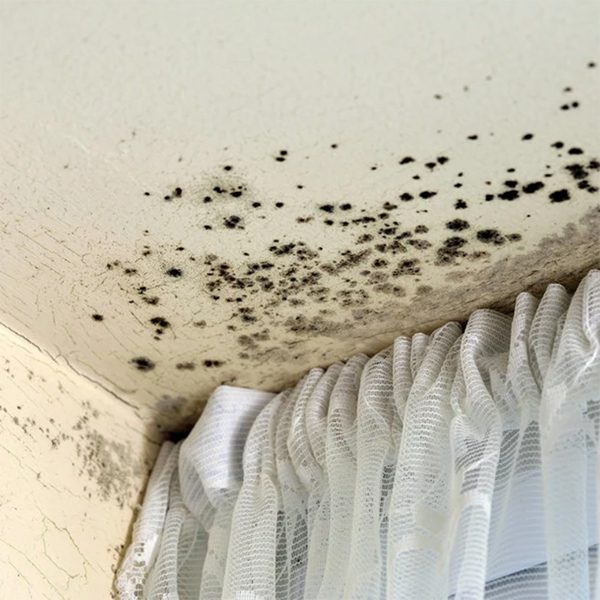 Whether the mold in your home is in plain sight, or you've simply noticed a musty smell and suspect mold is the culprit, it's important to have a professional inspect your property. Often, the problems with mold go deeper than what is visible on the surface, and in order to ensure the mold doesn't simply grow back, those problems must be fixed at the source.
Mold inspection and testing services are recommended if you suspect a possible health risk to people in an indoor environment. MSR Restoration specializes in indoor air quality mold inspection and testing services. We provide rapid response in emergency situations, attention to project deadlines, and quality assurance to residential and commercial clients, Our courteous technicians are available to both commercial and residential customers, as well as real estate professionals. We are committed to your satisfaction, and promise to exceed your expectations. Please contact us for more information about getting your property inspected for mold.
What Causes Mold?
​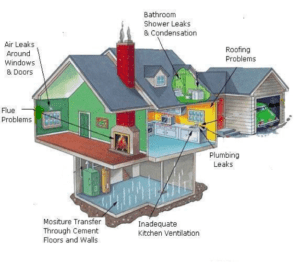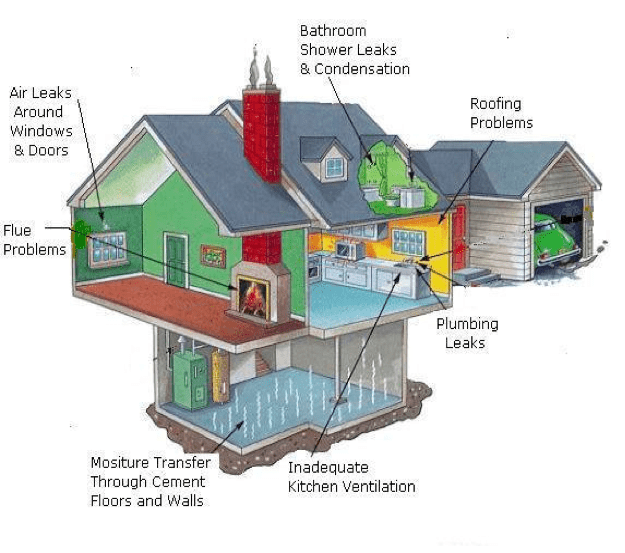 If you've noticed a musty smell in your home or office, there is a good chance that mold is present. Mold can grow almost anywhere, and its presence is closely linked with moisture and poor ventilation. Here are some of the most common causes of mold in the home or office:
High Humidity Areas. In places where the air humidity is naturally high, it's easier for mold to grow and spread. Some types of mold can even grow if the humidity is below 55%, so it doesn't have to be incredibly humid for mold to grow. Your HVAC system may also be at fault for humidity problems as it works to heat or cool the air in your home.

Poor Ventilation. In high-moisture areas such as the kitchen and bathroom, it's important to have strong ventilation systems that can quickly dry out the space. The laundry room should also have effective ventilation. If moisture is allowed to remain for 24-48 hours, that's enough time for mold to grow.

Improper Drainage. Gutters and downspouts that don't effectively direct water away from the house or windows and doors that allow water to sit are common places where we see mold thriving.

Leaks in Pipes and Roof. Any leakage in your home, especially those that are out of sight and concealed by the ceiling or walls, can cause water damage and eventually mold. It's important to check these areas regularly for any signs of water or mold.

Flooding. Basements and other areas that have suffered water damage or are naturally damp and humid are at high risk for mold growth. The mold that results from flooding can often be a more of a health risk than other mold growth because some toxic mold requires more extreme conditions to grow.
Is Mold Making Me Sick?
Once it has grown, mold releases spores into the air and those living or working in mold-affected areas breathe in those contaminants (Mycotoxins). Once in your respiratory system, the contaminants are absorbed into your bloodstream and can cause damage to your cells.
As a result, those who are exposed to mold contamination may experience upper respiratory symptoms like wheezing, coughing and sneezing, sinus congestion and itchy, watery eyes. Some studies even link exposure to toxic black mold to more serious issues, including lung disorders.
If you or someone in your household or office are experiencing any of these symptoms, and you suspect mold to be the culprit, it's important to have your space inspected right away to prevent any further damage to your health. A professional from our team will be able to help identify the problem and set your mind at ease with a plan for remediation.
If you are concerned about mold in your home or office, please contact us to schedule a FREE evaluation.
Mold Testing
In many cases, when there is visible mold in your home, you'll want to have the problem remediated regardless of the mold type. But in some cases, mold testing may be a necessary part of the process. We offer mold testing for:
When no mold is visible, but the smell of mold is apparent
After known flooding, leaks or other issues
When possible mold-related health concerns arise
Real estate transactions where mold conditions must be documented
Settlement negotiations or litigation
Post mold remediation testing
Any other instance in which you need proof of mold or mold clearance