How Serious is Mold in the Basement?
In just 24-48 hours, your home can become a toxic environment for you and your family. It takes just a few variables to become favorable for mold in the basement, which can become toxic in a matter of days. There are several species of mold in the basement that can cause serious illness. Many basement molds are neurotoxic and immunotoxic, meaning they can adversely affect how the human nervous and immune systems work. Common reactions to mold include a wide array of respiratory problems for any individual exposed to the airborne particles. Those with a mold allergy, weakened immune system or preexisting lung condition are at severe risk of further damaging their immune, nervous, and respiratory systems. Many health organizations such as the CDC, EPA, FEMA, American Lung Foundation, and the National Institute of Environmental Health Sciences offer warnings about the dangers of mold infestations. At MSR Restoration, our expert team of basement mold remediation specialists can take back your home from these microscopic toxic invaders.
Common Causes of Mold in the Basement
Mold in the basement is a very common location for mold growth because they are often areas of high moisture. The dampness and humidity that are often present in the basement provide the perfect environment to encourage mold growth. Because mold is everywhere, protecting your basement and the rest of your home is critical and the basement mold remediation specialists at MSR Restoration can help.
Common factors that can leave you susceptible to mold in the basement are: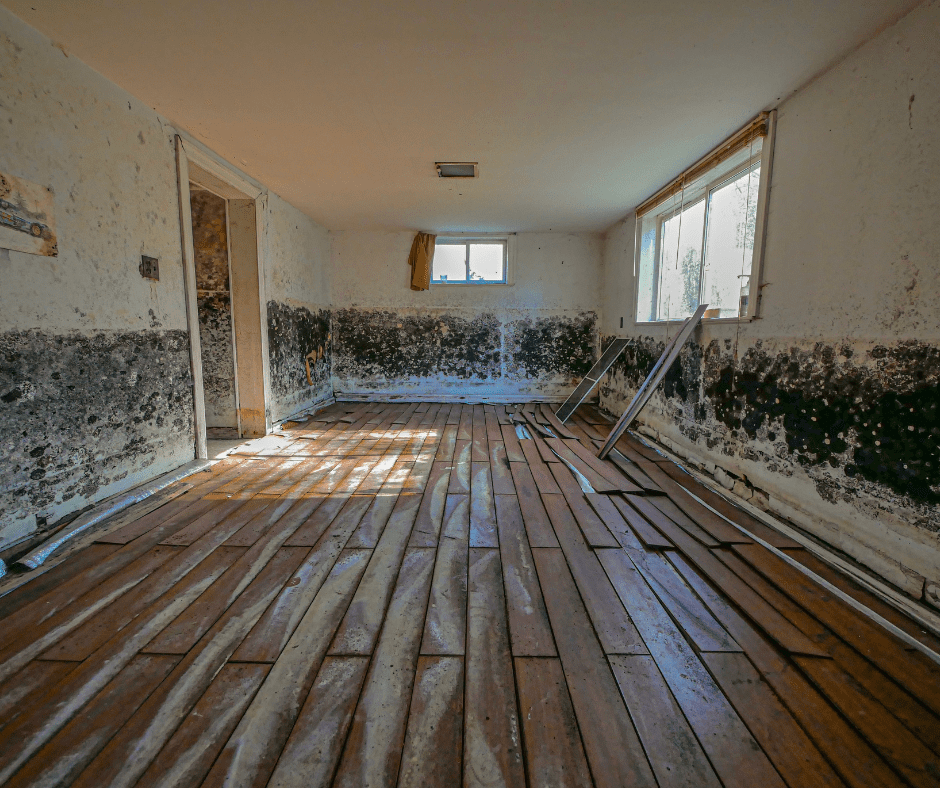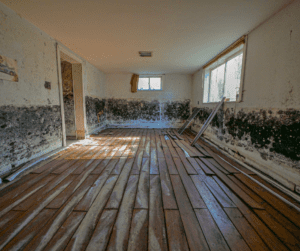 Flooding Because basements are underground and closer to the water table, they are subsequently more susceptible to taking on water and moisture. Water damage to the home's structure is problematic for mold in the basement because it is often very difficult to ventilate and dry the afflicted areas.
Structural deformities Cracks in your basement walls or floor can lead to a source of potential moisture entry.
Poor or faulty ventilation The lack of ventilation can quickly lead to moisture and humidity buildups. Air ducts or filters that do not function to capacity are common culprits. Also poorly vented appliances can also be contributors to dampness and mold in the basement.
Faulty sump pump The inability of the sump pump to remove water from your basement can lead to flooding and excessive moisture.
At MSR Restoration our mold remediation service will evaluate and remediate mold in the basement from its source.
How much is too much mold in the Basement?
There is no one true answer as to how much mold is too much; mold is a natural occurring organism and can be found everywhere. Any area of the home or basement that contains mold is potentially harmful depending on the occupants' health conditions. If anyone in your household is exhibiting symptoms of mold induced illness, and there are no obvious signs of mold, check for mold in the basement! Reach out for a professional basement mold remediation consultation for any area in the home that has reached more than 10 square feet in size.
How do you Remediate Mold in the Basement?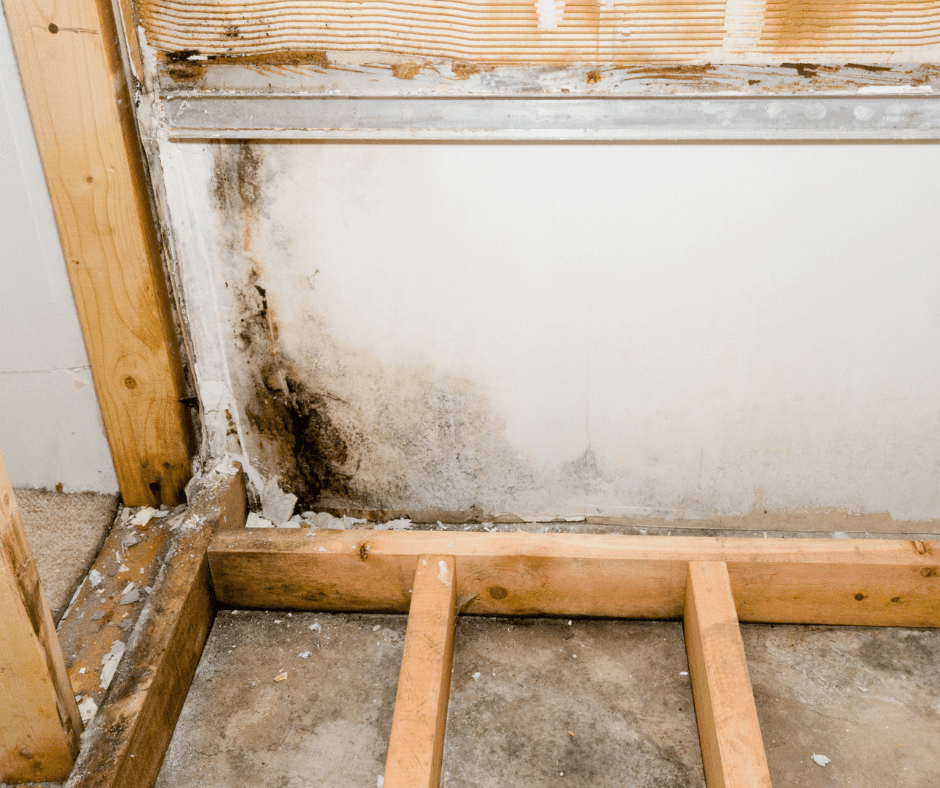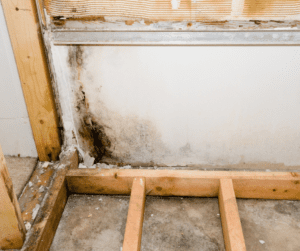 Although small mold infestations can be handled by the homeowner, the rate at which mold can spread and the difficulty in reaching certain areas most often requires a professional basement mold remediation service like those provided by MSR Restoration. Remediation should begin with mold inspection to find if levels found in your home are unsafe. The mold inspectors will provide you with a full report and recommendations. Removal of unsafe mold in the basement should be left to the experts. Utilizing professional mold remediation services has invaluable benefits as these experts are experienced in using the proper safety equipment, properly treating infestations regardless of size, and they can make recommendations for prevention of future infestations. MSR Restoration can guide you through the mold remediation process by recommendations for drainage and sump pumps, vapor barriers, and dehumidifiers.
Steps to Remediate Mold in the Basement
At MSR Restoration, we develop a specific basement mold remediation plan to best treat mold in the basement. Our mold remediation process is effective and efficient. After an initial evaluation of your basement, you can expect to mold remediation to include the following:
Removal of airborne mold particles with the use of air scrubbers and from surrounding surfaces with specialized HEPA vacuums.
Applications of mold and mildew stain removal treatments
Applications of mold inhibitors and protectant treatments.
Recommendations/installations of dehumidifiers
Our basement mold remediation process takes a holistic approach. We will help you stop mold in the basement at its source and work with you to prevent it from future infestations.
How long does Basement Mold Remediation take?
The timeline for basement mold remediation cannot be accurately defined until your specific case has been evaluated. Most cases of remediation for mold in the basement take a few days to week, depending on the location and severity. Our mold remediation team at MSR Restoration will customize the best course of action and will work diligently to restore the safety of your home.
Professional Basement Mold Remediation Services from MSR Restoration
At MSR Restoration we know how important the safety of your home is to you and your family. We specialize in basement mold remediation and have the resources to mitigate the problem. If you see mold in the basement, attic, or crawlspace, contact us today for a free consultation from one of our experts. Let MSR Restoration restore the safety and wellbeing of your home for you.