Is Mold Remediation the Same as Mold Removal?
Although these may sound like the same thing, mold remediation and mold removal are two very different processes. As it sounds, mold removal is the simple process of removing mold growth from an area. However, the issue with this is that removing the mold does not always address the source of the problem, and mold may end up returning to the area. Mold remediation, on the other hand, describes techniques used to identify the source of mold growth, to combat it, and eventually return mold levels to a healthy levels so it will not continue to grow.
Why Mold Removal is Insufficient?
Mold removal can be insufficient because the process does not treat the source of the mold growth problem. Mold spores exist everywhere in our daily lives, including in our homes and businesses, but are generally harmless. However, these spores can find damp spots to multiply, spreading across larger surfaces and dumping more spores into the area. Removing the mold growing in these areas may temporarily address the problem, but unless the source of the mold (such as a damp piece of wood) is removed, the mold will continue to grow back until mold remediation treatment is applied.

What are Common Reasons for Mold Growth in the Home?
Unfortunately, mold often prospers and grows in a variety of conditions often found inside the home. Areas with a lot of moisture, such as bathrooms, kitchens and areas near water lines, may often be prone to mold growth. Some materials and surfaces further promote mold growth, with cardboard, some woods, ceiling tiles, carpets, and drywall all being common offenders. Poor insulation, especially along window panes, can also lead to moisture building up in damp areas, as well as in locations like crawl spaces, attics, and basements. When discovered in any of these areas, call a mold remediation expert as soon as possible!
Why Mold Remediation is Important?
Although removing the mold may sound like a good enough solution, this can be a long, costly endeavor that may lead to an unsolved problem with you constantly fighting mold outbreaks in your home or business. On top of this, serious mold outbreaks can be potentially dangerous to your health, depending on the type. However, many people with allergies may experience serious symptoms when exposed to mold, so mold remediation is often the only solution. Mold outbreaks often reveal that some materials in the building may have deteriorated and are potentially a detriment to structural integrity, meaning that it is best to catch the problem before it spreads and becomes an even bigger financial strain.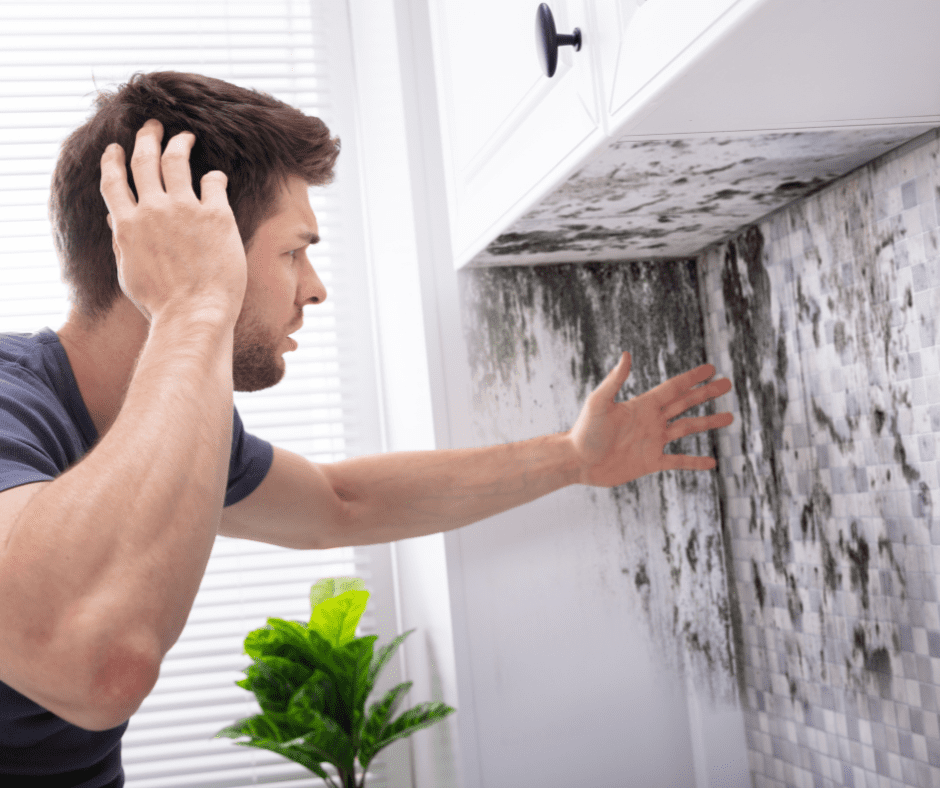 How does a Professional Get Rid of Mold?
The professional mold remediation process is different depending on the home, the type of mold, and the size of the mold growth. In a general sense, though, it includes testing for mold type, containment, cleaning, removal, demolition, and sanitizing:
Mold Testing: This phase is where mold remediation experts will inspect your property to identify the type of mold, the size of the growth, and where it is sourcing from.
Containment: Because mold releases spores, removing mold can trigger additional spores to be released into your home. Because of this, experts will isolate these areas to prevent the spread of more spores.
Cleanup and Removal: This can depend on the type of mold and the surface(s) it impacts, and may involve simple cleaning or full-blown removal of materials (especially when it comes to porous materials like wood).
Sanitization: A thorough sanitizing and cleaning session typically will follow after removing the mold-affected materials from the building. This also will include ensuring no lingering odors exist.
Preventative Measures: Depending on the home and the situation, your mold remediation expert should leave you with some tips on how to prevent buildup of moisture in these key areas and how to treat future mold growth.
MSR Restoration offers complete Mold Remediation Services for your Home!
No matter your problems with mold, our expert team of mold removers and remediators will help you make sure that you don't end up with any serious mold problems that may impact your health or result in serious repair costs. Our team members will help you diagnose the mold growth issue, provide expert service, and help protect your home to ensure that further mold problems never return. Call MSR Restoration today for a quote on superior mold remediation services.