Is Kitchen Mold Common In The Home?
Kitchen mold is a common occurrence in many homes. As an area prone to moisture, mold, and mildew growth, its presence in this heavily trafficked space can range from slightly annoying to a serious health hazard if left untreated. Mold can grow near or under the sink area, around pipes, or the dishwasher. It can also grow in tile grout, hide in the cabinets, or appear in plain sight on your walls or ceiling. While your kitchen can have many problem areas, knowing what to look for and how to prevent it will keep your home mold free!
What Causes Kitchen Mold?
The recipe for kitchen mold needs only a few ingredients: warmth, moisture, organic matter, and time. Mold spores will undoubtedly find their way into your home but the key is not to let them find any suitable areas to settle and grow. Condensation, leaky pipes and even humidity in the air from stovetop cooking provide enough moisture for mold to grow. Kitchens with poor ventilation and circulation can trap moisture in corners, crevasses and flat surfaces. Surfaces with food splatter or any organic material like cardboard and wood provide nutrients for mold to thrive, multiply and spread if left undisturbed.
Why Do I Find Mold:
Near The Sink: Kitchen mold can commonly be found near the sink area. You can find mold growing in any of the seams around the sink edges or between the sink and the backsplash because these spaces that are damp, warm, have a steady supply of nutrients for mold spores to feed on and can be overlooked during the typical countertop wipe down.
Near The Pipes: Leaky pipes under the sink provide the ideal circumstances for kitchen mold. As a space we don't tend to look at or clean very often, a small amount of mold can turn into a big problem if left in this dark, moist, undisturbed location for too long.
Near The Dishwasher: Most homeowners never see under or behind their dishwasher and as a result, they don't realize mold can be growing near the dishwasher. Loose pipe connections, old seals or a crack in the dishwasher cavity can lead to a leak that's nearly undetectable for a long time. This out of sight, out of mind location is common for kitchen mold to form and become problematic.
On The Ceiling: Poorly ventilated kitchens are prone to kitchen mold forming on the ceiling. The simple act of boiling water can provide the moisture mold spores need to accumulate and reproduce. The moisture can also come from the other direction. A small leak in the roof can go unnoticed until your ceiling starts to look discolored or the paint starts to bubble out.
In The Cabinets: The dark area inside your kitchen cabinets can also harvest a kitchen mold problem. These areas with minimal airflow and packed with dishes or canned goods and a leaking container of food may go unnoticed. Opening a cabinet with a hint of a scent of spoiled food should trigger a warning that you need to remove, clean, or toss the items stored in there.
On The Walls: Kitchen spaces with poor air circulation are common places to find mold. Behind a buffet, shelving cabinet or a potted plant are areas hidden from daily view and can have a surprise discoloration to the wall when you move it. Kitchen walls in a dark space where moisture can collect is where you'll be most likely to find a black substance staining the surfaces indicating the wall has kitchen mold on it.
On The Grout: Homeowners who have kitchens decorated with tiled backsplashes, floors or counters should be diligent about cleaning their grout for mold buildup. These small crevasses where water collects are common areas for slimy dark green mold to form. A quick wipe down of the surface with a paper towel may not be enough to get all the way into these spaces. It's recommended to use a bristle brush or firm sponge with a mixture of water and dish soap to remove this type of kitchen mold.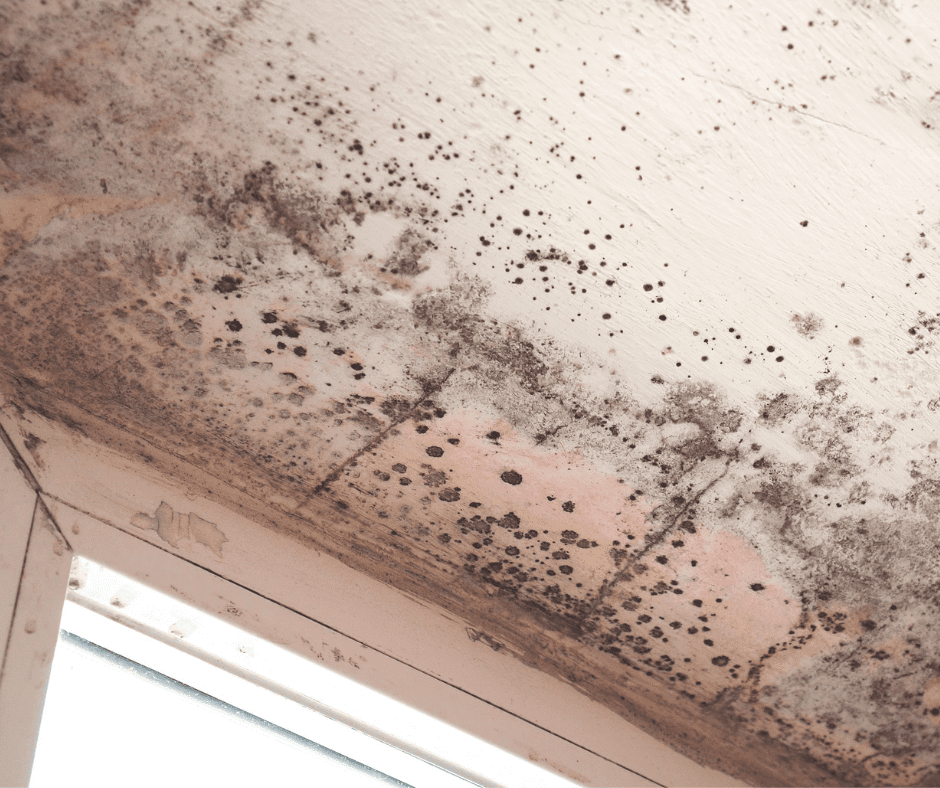 How Do You Prevent Kitchen Mold?
Once you know what causes mold in the kitchen and where to look for it, you can prevent future infestations. Make sure your kitchen has good ventilation or has a way to circulate the inside air with clean air from the outside. Frequently checking for and fixing any leaks or moisture accumulation is essential to preventing kitchen mold. Initiate a kitchen cleaning routine that cleans surfaces prone to mold with water and detergent.
Contact MSR Restoration To Remediate Kitchen Mold
Kitchens with a history of mold problems or have a large affected area that needs treatment should be handled by a mold remediation professional. If you suspect you have kitchen mold, contact MSR Restoration for a free evaluation today!