How Dangerous Is Mold In A House?
Mold is a naturally occurring fungus that is present both indoors and outdoors. Mold emits spores that are airborne and can be found everywhere around us. Under normal circumstances exposure to these organisms is harmless, however, when mold enters the home and begins to colonize it can create a potentially dangerous environment. Due to its ability to rapidly multiple and infest homes, exposure to mold can pose a significant health risk in some people. Mold sensitivity and the effects of mold can vary from individual to individual, but that exposure can lead to serious consequences.
What Are The Effects Of Mold On The Air Quality In Your Home?
Simply put, mold is an indoor air pollutant. What makes a mold infestation so dangerous is that its airborne spores are not visible to the naked eye and large colonies infesting your home normally occur in areas where the effects of mold may go unnoticed. Mold is similar to other air pollutants in that small amounts usually have little effects on the occupants of a home unless they have a specific sensitivity to them. Mold shares similarities to other pollutants in the home like dust or pet dander. As these pollutants are often ever present, but in large quantities or with frequent exposures, they can have a negative impact on those living within the space.
How Can Mold Affect Your Health?
Mold spores are ever-present in the air, however, extensive mold contamination can impact the health of those who are exposed. Breathing mold commonly produces symptoms that are respiratory or allergy in nature. Mold functions as an irritant and leaves victims with nasal congestion, cough, eye and throat irritation, headache, and many other similar symptoms. For individuals with great sensitivity to mold infection and illness are a cause for alarm. People with pre-existing respiratory conditions or those with compromised immune systems are at a much higher risk for significant complication from the effects of mold.
What Does The Effects Of Mold Toxicity Feel Like?
Mold toxicity is an illness that is derived from long-term exposure to mold spores and mold mycotoxins. Mycotoxins are a biotoxin that is produced and carried through mold spores. Illness from mycotoxins stem from exposure to large quantities or mold, mold sensitivity, and exposure to specific toxic molds. The symptoms of mold toxicity can vary from an immune reaction that mimics allergy-like symptoms to an inflammatory reaction. Diagnosing mold toxicity can be difficult as symptoms are quite vague and can vary from person to person. The effects of mold toxicity can range from cognitive difficulties to significant fatigue.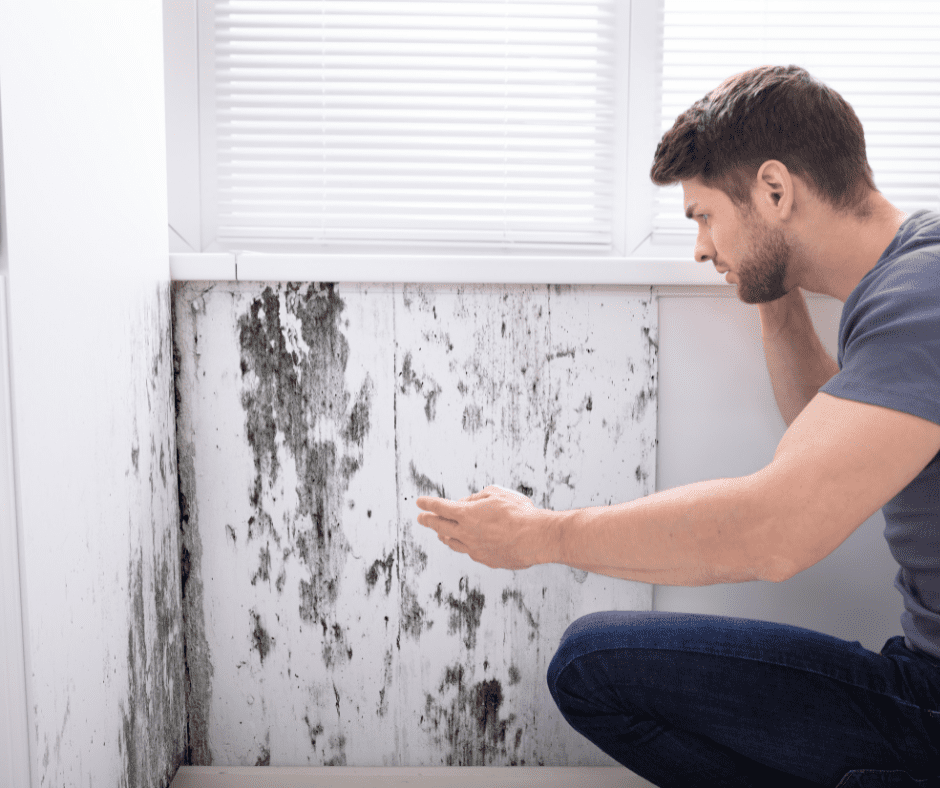 How Long Does It Take For The Effects Of Mold To Appear?
A mold infestation can infest your home very quickly and often can go unnoticed until it's become a big problem. However, there is great variation regarding the effects on an individual's health and the effects of mold will vary from person to person. Symptoms can occur in days, weeks, or months depending on the person's allergies or sensitivity to the mold. The duration and proximity to the mold can be significant factors in determining the effects of mold.
What Are The Effects Of Mold On The Building Materials Of Your Home?
All too often homeowners face mold infestations and the effects of mold endanger the structural integrity of the home. The essential element in culturing a mold infestation in your residence is moisture, and unfortunately, moisture can accumulate in the most inaccessible areas of your home. Mold does not discriminate in which areas it will colonize and it is capable of growing on a variety of substrates in your home. Some materials present a more conducive environment and food source for mold colonies. Wood, concrete, insulation, drywall, and carpeting are all common locations for mold growth. The process of remediating and removing these affected areas in your home can prove to be very difficult. Contact MSR Restoration as soon as you discover a problem!
Contact MSR Restoration To Combat The Dangerous Effects of Mold
If you suspect that you have a mold infestation in your home, contact the experts at MSR Restoration to assess the effects of mold in your home. At MSR Restoration, we specialize in the latest mold remediation methods and technologies. We don't just remove mold, we assist and educate you in the prevention of future mold infestations in your home. Our highly skilled team can restore your home safely.