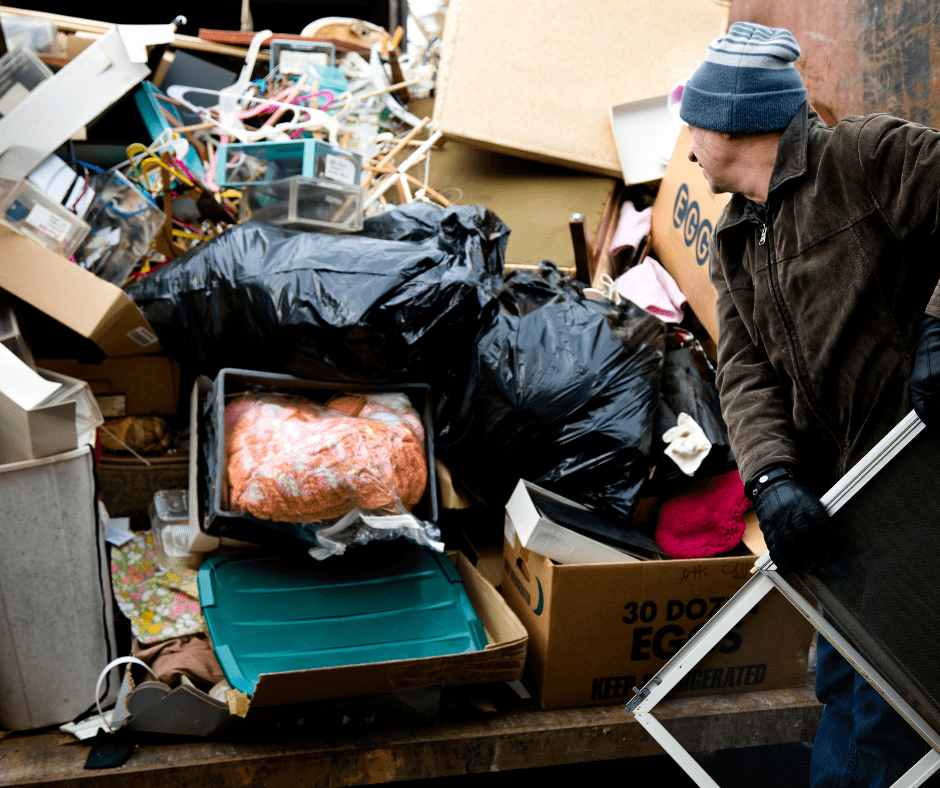 When is a hoarder cleanout necessary?
When you have an overwhelmingly large cleaning project, it's time to call in hoarder cleanout professionals. If your spring cleaning project involves more than just a few hours of work, then hiring a professional hoarder cleanout company is worth considering. A good hoarder cleanout will get your home back in order quickly and efficiently, no matter how much work there is to be done. 
A hoarder cleanout is necessary when the clutter in your life is ever-present and overwhelming. This can happen when:
You are only able to use certain rooms or areas of your home if they are filled with stuff.

Your health has been negatively affected by being surrounded by clutter. This may include asthma attacks or other breathing problems, skin irritation from dust mites and mold growing on surfaces that aren't cleaned regularly. 

You are unable to care for yourself or your loved ones due to excessive amounts of stuff crowding out space needed for daily living activities. 
What is the fastest way to do a hoarder cleanout?
A hoarder cleanout can be a daunting task. Luckily, there are ways to make the process of dealing with a hoarding situation easier and faster. Here's how: 
Make a plan:

First, get your hoarder on board and ensure they understand why you're doing this cleanout and what will happen during the process; once they have agreed, set rules about what can stay versus what gets tossed or donated. 

Create different storage areas:

Create other storage areas for each type of item that you have. This will keep things organized and make it easier to find what you need. 

Clear hallways and walkways first:

Make sure you can quickly move around the property. If piles block you, it will make it more challenging to get around without tripping over things. 

Work room by room:

It is important to start with the rooms that are most accessible, so you can get them out of the way and make room for more. 

Clean the room:

Ensure all surfaces are disinfected and free from any dirt or debris.

Why hire a professional for hoarder cleanouts?
If you're considering hiring a professional hoarder cleanout service, there are many reasons why it's better than doing the work yourself. Here are just some of them:
They have experience with hoarding situations and can handle it more efficiently than you can by yourself. 

They will be able to get rid of items in a way that makes sense for your situation and helps protect your safety.

You don't need to spend hours trying to figure out what should and shouldn't go; they'll take care of everything for you, including shredding documents, e-waste recycling and appliance removal. 
A hoarder cleanout is more than just cleaning services
A professional hoarder cleanout company can help you get the job done and get your home back in order. Hoarder clean out is a more efficient and manageable solution to hoarding cleanup than trying to do it yourself or hiring maid service, that may not be able to handle the messes that come with removing items from a hoarder's home. A professional hoarder cleanout company will also have access to tools and equipment that allow them to safely remove large items like furniture without damaging the walls or floors of your house. They are also equipped to handle hazardous substances that may be found in the home, like mold and animal feces. 
Hiring professional hoarder cleanouts is a more manageable solution!
If you're ready to clean out your home this spring, we can help. Our team at MSR Restoration will provide an affordable and efficient solution for a hoarder cleanout situation. We have years of experience working with clients to remove their junk and clutter to make a healthier more liveable space.